If you are looking for a nice breakfast and you happen to be in OUG area, do check out Sunday Coffee & Cakes and you will not be disappointed. I've been returning to this cafe multiple times as they are consistent with their food and coffee quality. I'd vouched for this cafe if you trust my taste.
Cafe Location
Sunday Coffee & Cakes is located at 14, Jalan Selera 1, Taman Bukit Indah, OUG, Kuala Lumpur.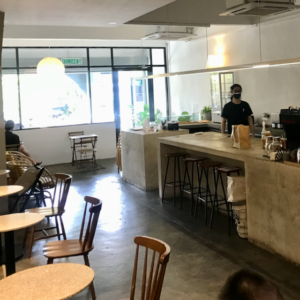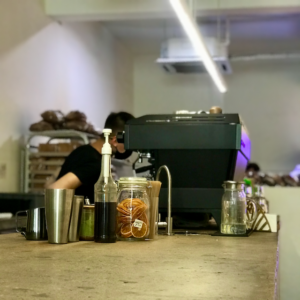 My Recommendations
Potato Soup (RM17)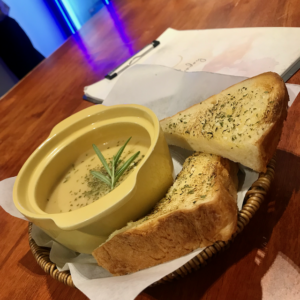 Mouth filling thick and creamy soup with hints of cardamom and rosemary. Served together with a thick cut of garlic bread that you can enjoy together.
Monte Cristo (RM19)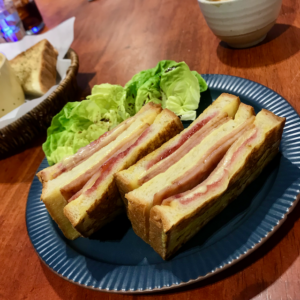 One of my usual order.
It's a triple decker combo of french toast, cheese, ham & strawberry jam. The strawberry jam gives a sweet counter balance for the relatively salty cheese and ham, so you get a good combination of sweet and savory in the same bite.
It is served with a salad with balsamic dressing.
Mentaiko Sandwich (RM20)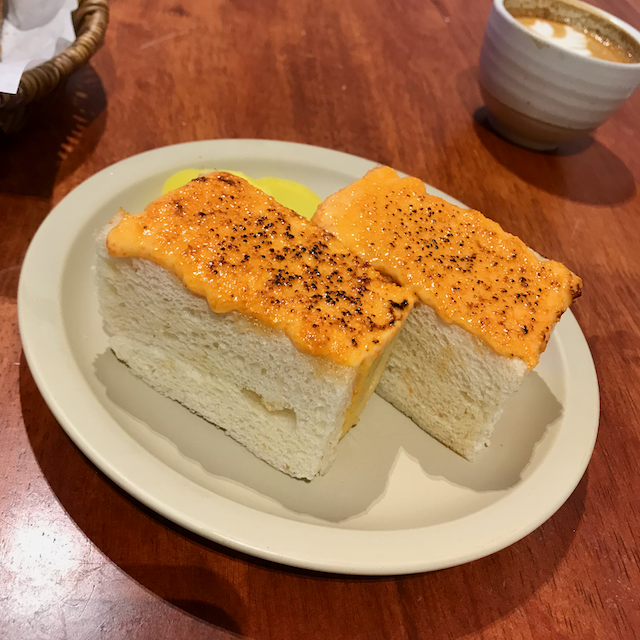 This Siew-Yoke looking thing is actually a Japanese inspired sandwich which is a must if you are sucker for mentaiko and egg.
A bloody thick tamagoyaki (Japanese egg omelette) sandwiched between soft and airy white sandwich slice topped with a generous spread of mentaiko, nicely charred, giving a blast of different flavors in every mouthful!
Coffee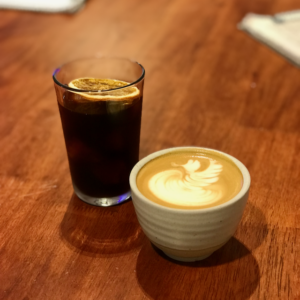 Need I say more ??
Cold Brew (RM12)
This particular cold brew is medium bodied, slightly acidic with some citrus notes. So good that I ordered a second one.

Latte (RM11)
With lush and creamy texture from the milk, paired with the bold body from the espresso, making them a perfect match in a cup. Just the way I like it.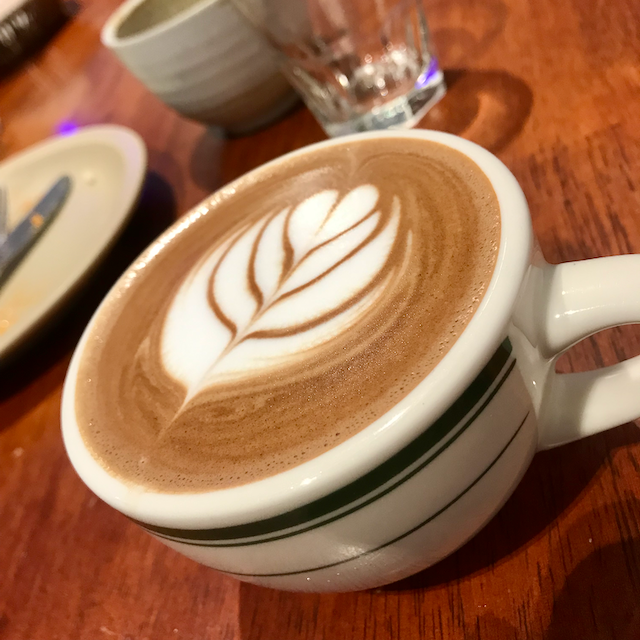 Mocha (RM14)
Coffee & Chocolate lovers! This cup is for you.